Who We Are

Bitner Henry is a fourth generation, family owned and operated insurance group providing the highest quality insurance products from over 15 companies. We focus on serving churches, nonprofits, social services, schools, and small businesses.  Based in Hagerstown, Maryland, the agency serves eight states and the District of Columbia.
The agency is led by company president Steve Henry, along with his wife and vice-president, Carol Henry.   We are dedicated to helping you find the right insurance coverage to meet your unique needs. Our commitment to excellence has made us one of the largest independent insurance agencies in our market.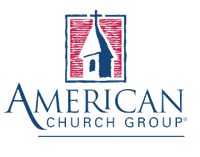 The American Church Groups of North Carolina and Minnesota are agencies formed through partnerships between Bitner Henry and others to serve the insurance needs of churches and organizations in these two states.  Steve Henry serves as president of both agencies.
We strive to provide the highest level of service to our customers. Our agents live in the communities they serve, and our licensed team of insurance professionals provide prompt and courteous service.