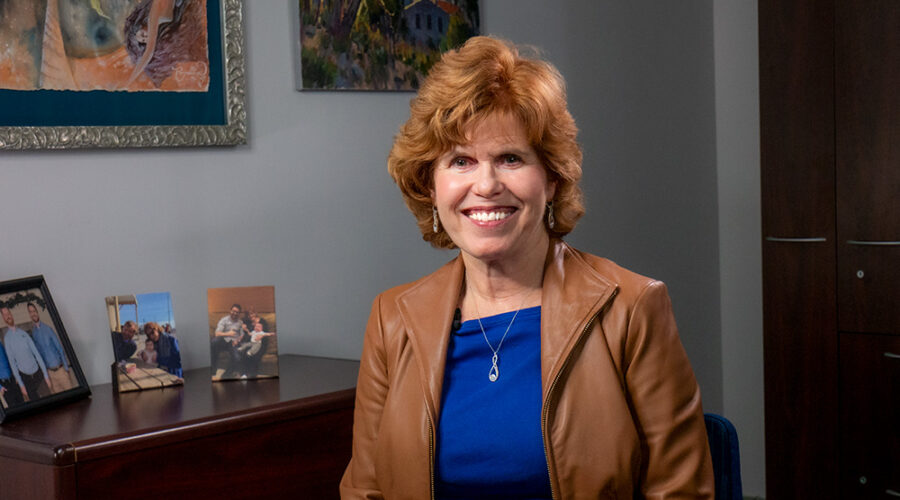 by Abby McElhiney with Lee Marks
Carol Henry's office is a whirlwind of activity. 
A colorful array of file folders are neatly staggered across her desk.  Far too many Excel spreadsheets are open on her monitors.  People in.  People out.  Serious discussion, followed then by laughter.  At first glance it seems chaotic but if you are around her long enough you see that everything is getting done and done right.
So, after 30 years with Bitner Henry Insurance Group, you would think that being interviewed would be a piece of cake for the company Vice President.  Suddenly though, the woman who 'does it all' in the office, flashes a hesitant smile.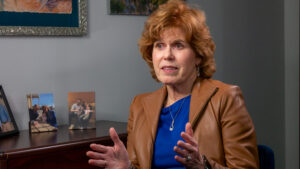 "I'm actually nervous about this."  She pauses for a half-second and resets.  "Ok, I said I would do this, so let's do it!" 
Talking about herself doesn't come naturally. She is used to being behind the scenes.  In her youth, she loved the theater but preferred to be a stagehand for school productions, instead of being in the spotlight.
"It just suited my skills of organizing and working with others, so I went with it!"
If you look closely at Carol's life you will find a similar pattern – helping to build things and encourage others.
In the '80s, when the agency was growing quickly, her job was helping her husband Steve stay organized and providing customer service. As the company grew, she found herself jumping in to help with just about every facet of the business.
Marketing, HR, Facilities, Accounting, Computers.  Carol did it all.  She even oversaw their computer network.
"When Bill Bloom joined our company as the IT Manager, he said he was impressed I understood networking.  I'm still proud of that!" she laughs.
She occupied all these titles while also being "Mom."
She would leave at 3pm every day to rush home to see her three boys off the bus.  "It was difficult!" she remembers.  "It's not easy working away from home. It takes a lot of energy and organization and stamina. I'm not exactly sure how I did it!"
Now, three decades later, those boys are adults and all work at the agency.  One day, she and Steve hope to be able to pass the baton.  For now, she still has plenty on her plate.
She oversees the finances, handles employee benefits, and provides oversight to the customer service team.  Her son Daryl likes to say, "My Dad is the Chief Executive Officer, and my mom is the Chief Everything-Else Officer."
While doing so much, she did begin to question the value of what she was doing.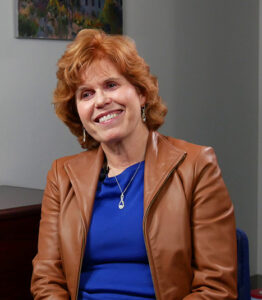 "At one point in my career, I was worried that my work may not matter."
Then, someone at church pointed out how teaching and passing on a valuable skill set to the next generation makes a big difference.
"I started thinking about what I do as mentoring people and contributing to their lives, not just being their boss."
Jenel Myers began work at Bitner Henry in 2004 as a Customer Service Agent.  Carol believed Jenel's high level of relational skills and strong interest in insurance would make her an excellent leader.
"She started pulling me aside to help her with management tasks like interviews and hiring. She had faith in me and helped develop me into a manager and to become a better person."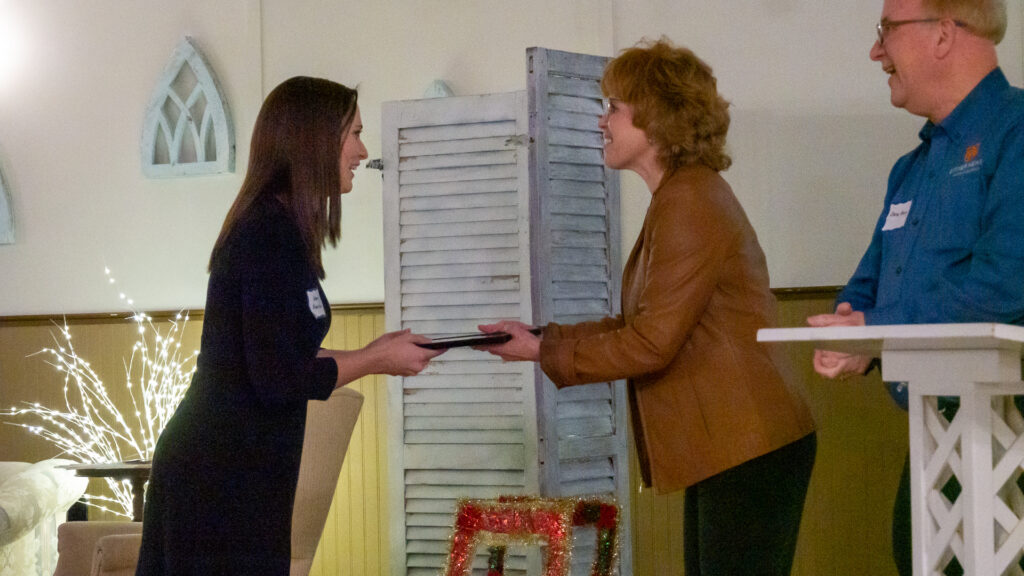 Certainly, one of Carol's greatest accomplishments may be that she has developed staff members to step into positions of leadership.
She has helped Bitner Henry grow from a staff of 4 people to 50.
"Our goal has always been to build a team behind us, so that as we step back, it will not be noticed," she says. "We're not afraid to put people in place who are stronger and better than we are in a particular area."
When asked if Carol ever experienced moments of doubt about the future of Bitner Henry throughout the years, she confidently replies,
"No. No, I didn't, simply because we were resourceful. Steve and I were willing to invest a lot of ourselves in the business to see it succeed. I never really felt like it was going to fail."
Carol just doesn't give up.
In fact, Carol's determination is almost a running joke in the family.
Daryl even says he would want her on his side in an end-of-the-world alien invasion scenario because of her resourceful and tenacious nature. Joel, her youngest son, puts it this way:
"She's gritty, yet soft. Kind, but won't back down. When my mom is passionate about a certain issue, you better believe it gets done."
Part of her determination and confidence comes from knowing her teammate has her back. Carol and her husband Steve have worked together since day one. For some couples, collaborating with your spouse for 30 years would be difficult, but Steve explains it this way,
"We have great mutual respect as well as love for one another.  Carol is great at things that I am not, and vice versa, so our gifts work well together."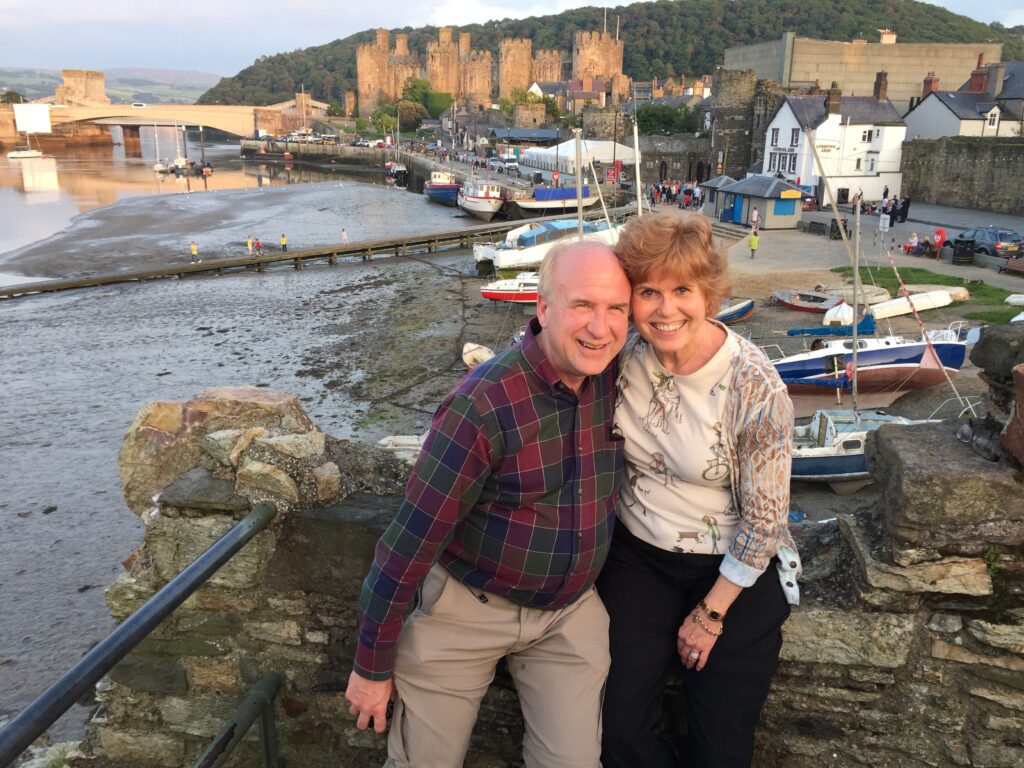 Steve is more the visionary, while Carol's skills lie in creating the organizational structure needed to reach the goal.  "Carol is my number one confidant and advisor," Steve says admiringly. "We share all of life together.  I don't have to explain my life and she doesn't have to explain hers.  We know each other extremely well."
Steve and Carol love adventure.
In Carol's office hangs brightly colored artwork depicting some of her favorite destinations from all over the world. To her, it's a daily reminder of the beauty in the world.
From biking through the rainforest in Australia to visiting glaciers in Iceland to riding the train through Switzerland and Italy, she has countless stories to share.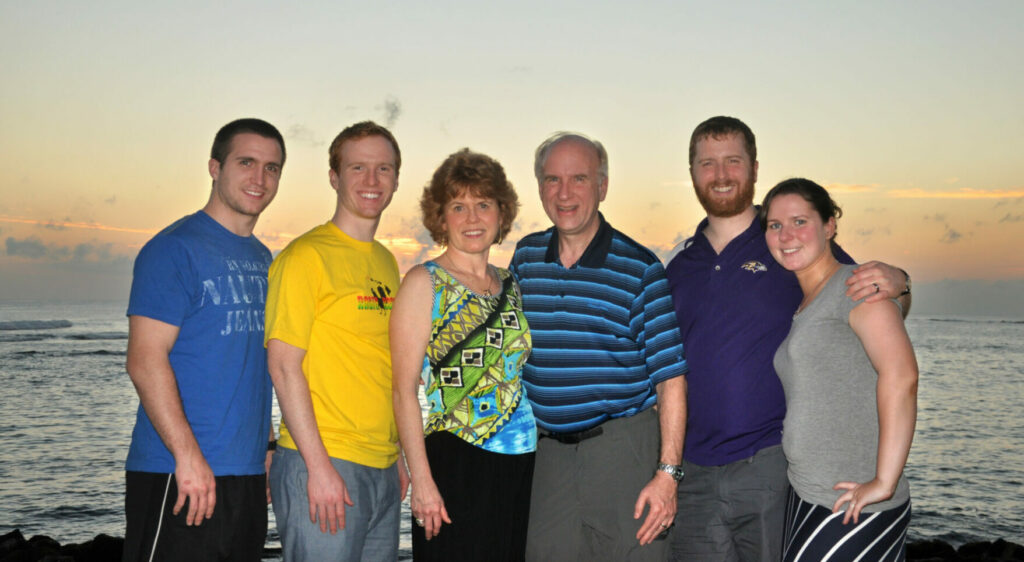 Her favorite part of seeing new places is the reminder of how vast and diverse the world can be. "For example, the Dutch have 50-100 varieties of licorice!" she explains, "From salty or sweet, hard or soft and everything in between. I love that there are things unique to each culture that you can enjoy
Carol talks about travel, food, and sprinkles:
Which brings us back to the theater. 
While she never took her stagehand skills to Broadway, she and Steve frequently take trips to see shows in New York City. They've seen dozens over the years, but The Lion King might be her favorite.
One could say that producing a play is like running a business. A service is performed to satisfy the audience.  For that to happen, a lot of details and a lot of people have to be cared for along the way.
I asked Carol to sum up her job, and she simply said, "I manage the chaos behind the curtain."  For those who work with Carol 'behind the curtain' every day, we see her positive impact on both the business and the staff as she guides us, motivates us, and brightens our days.
 Carol, Thank You.
For your hard work, wisdom, and joy that you give to the staff and customers of Bitner Henry Insurance Group.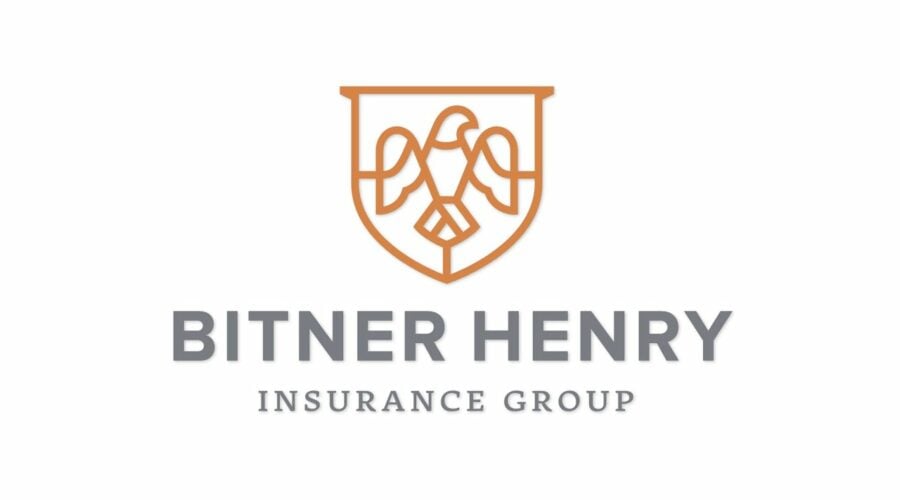 We are thrilled to announce that our agency has been recognized as Brotherhood Mutual Insurance Company's Large Agency of the Year in the Eastern...
Read more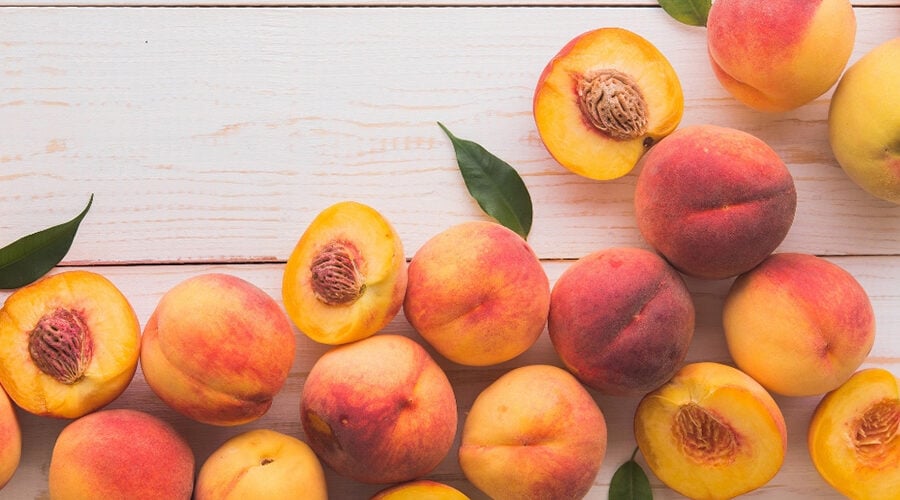 To see the most current information regarding our Georgia agents, please see this page. We have an excellent team of agents in the state of Georgia!...
Read more