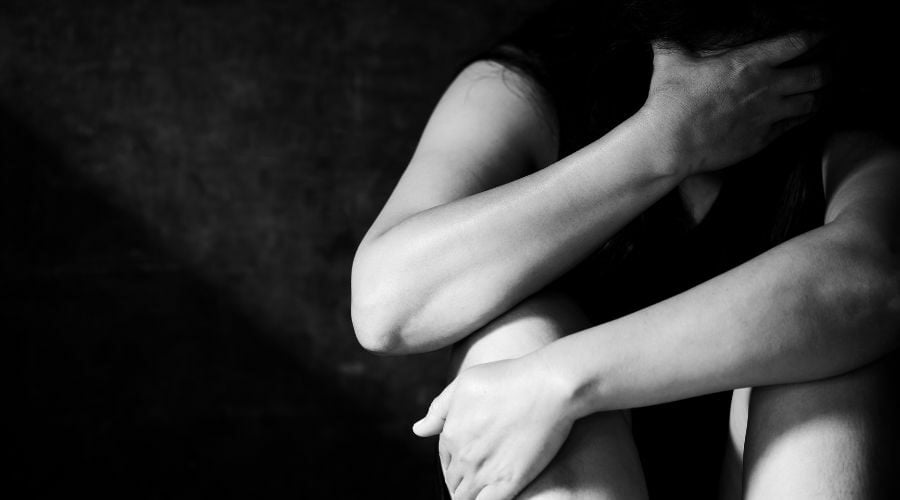 Child sexual abuse is all too prevalent. According to the Centers for Disease Control and Prevention, sexual abuse affects 1 in 4 girls and 1 in 13 boys in their childhood. Religious institutions, which commonly rely on volunteers and hold a high degree of trust, are especially susceptible to allegations of child sexual abuse. In many cases, the abuser is in a respected position, such as a leader whose authority a child would be hesitant to question.
Recently, the child sexual abuse scandal at the Roman Catholic Church has been prevalent in the news. However, child sexual abuse can occur at religious institutions of all denominations. Advisen loss data shows child sexual abuse is the second most frequent cause of loss at religious institutions.
Religious Organization Losses by Type, Frequency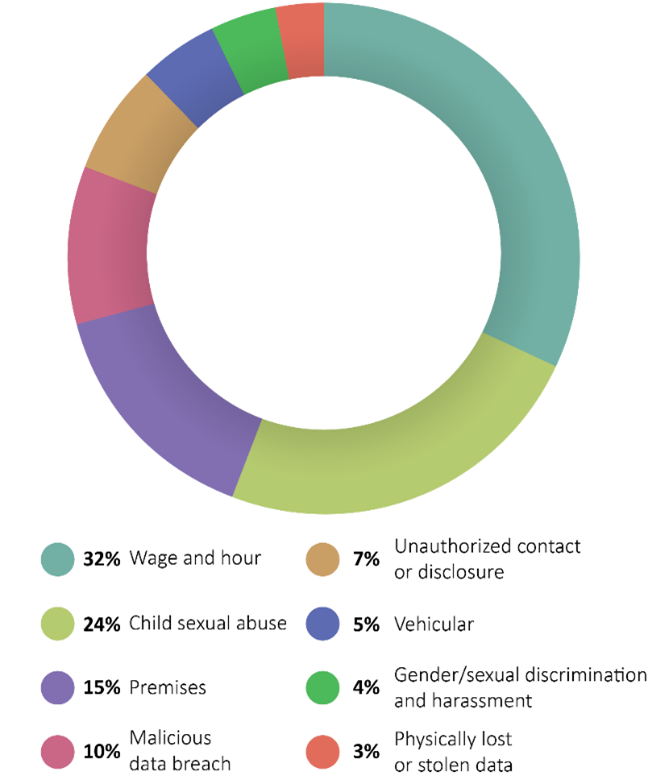 Risk Factors
Religious organizations commonly host youth programs, including Sunday school, overnight camps and daytime excursions. While these activities may come with a range of benefits, including community building and religious education, there are also associated risks. Abusers at religious organizations can draw power from many factors. Here are some examples:
A child's unquestioned faith in their religion
The authority leaders hold as adults
Frequent access to children through youth programs over an extended period of time
The faith and trust put in religious leaders by the community
A child's belief that they won't be believed if they speak up
These risk factors contribute to a significantly greater percentage of losses at religious organizations than most other industries in Advisen's loss database.
Child Sexual Abuse Losses by Industry, Frequency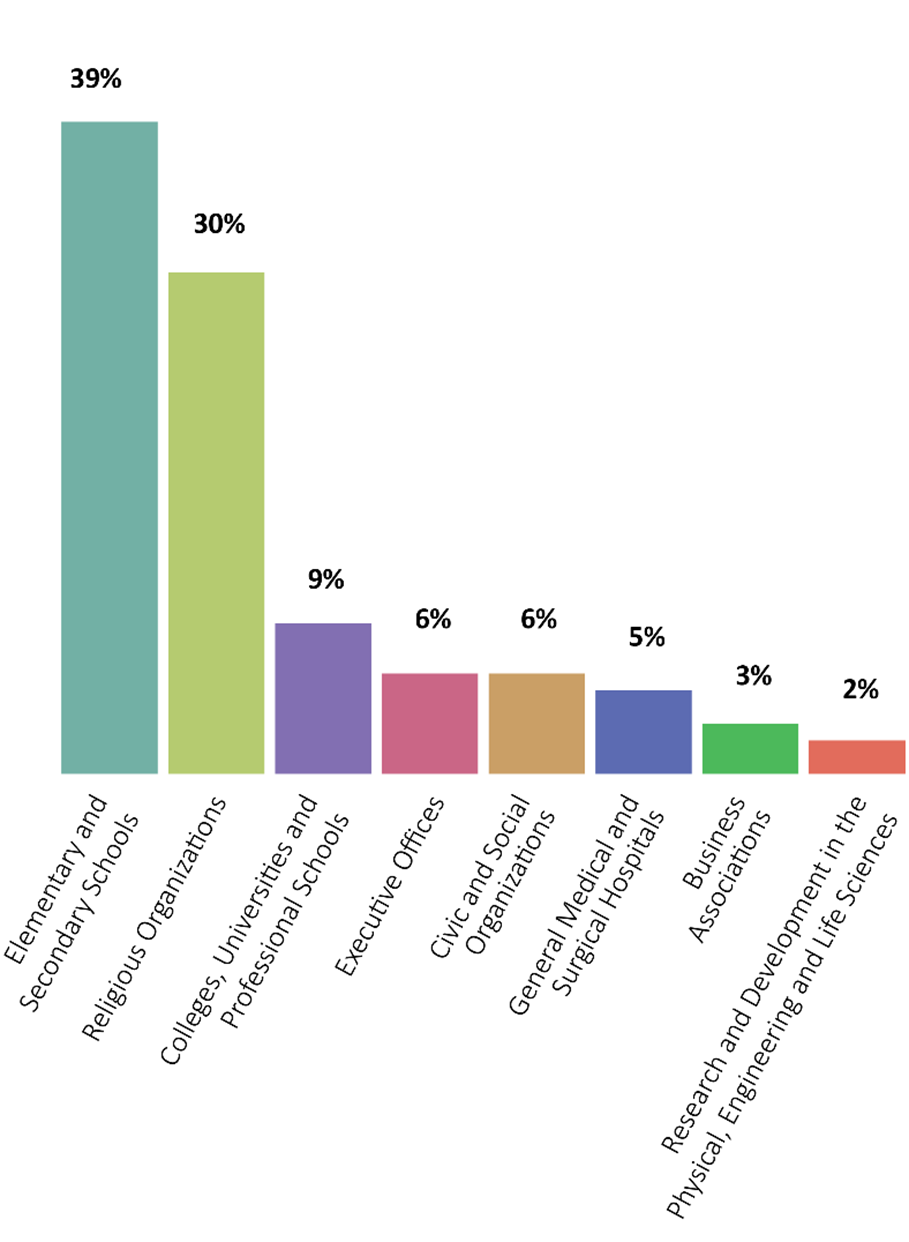 Religious organizations account for 30% of all child sexual abuse losses in Advisen's database. This is the second greatest frequency for all industries, behind only elementary and secondary schools at 39%. All other industries account for less than 10% of the total child sexual abuse losses.
Child Sexual Abuse Losses by Industry, Severity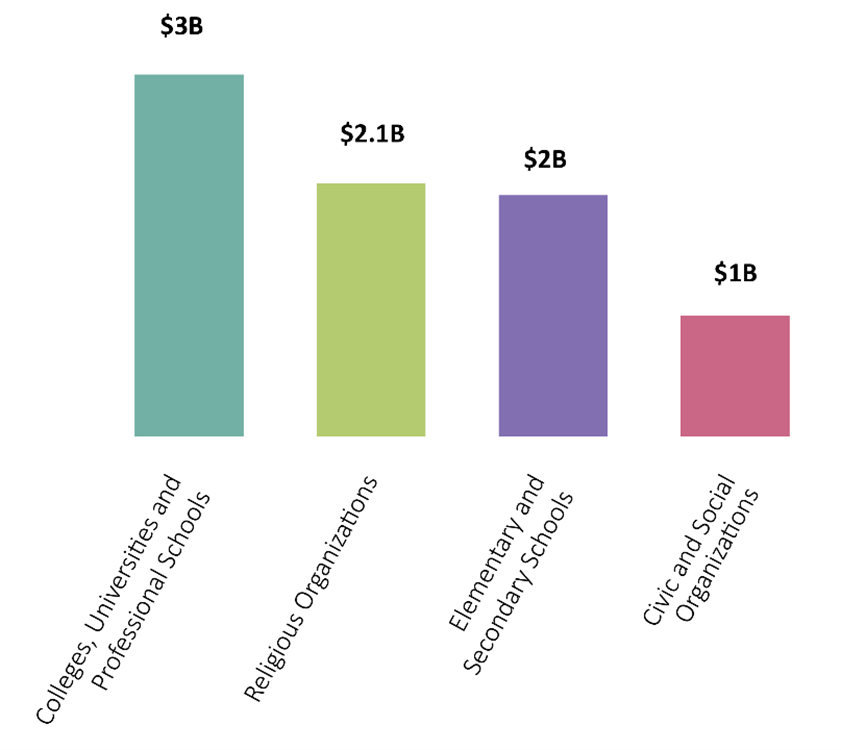 Looking at the total loss costs associated with child sexual abuse losses, religious organizations account for $2.1 billion of the total. Colleges, universities and professional schools is the only industry in Advisen's loss database with greater loss costs.
When looking at the median cost of loss for a child sexual abuse loss, losses at religious organizations are also quite high. The median cost of a single child sexual abuse loss at religious organizations is $2 million, according to Advisen data. Here are some examples in Advisen's database:
A 2019 lawsuit against the Church of Jesus Christ of Latter-Day Saints alleged decades of child sexual abuse with roughly 16,800 plaintiffs who had been in the Boy Scouts. The church was the Boy Scouts' biggest sponsor. As a result, the church paid a $250 million settlement.
In 2018, the Archdiocese of St. Paul and Minneapolis settled with 450 child abuse victims from 1990. The church agreed to pay $210 million as part of its bankruptcy reorganization.
Insurance Options
Abuse and molestation insurance provides coverage for sexual abuse, molestation or exploitation. Acts of abuse don't have to be intentional to justify a claim. Here are some of the costs typically covered by abuse and molestation insurance.
Compensatory damages
Settlements and judgments
Attorney fees and defense costs
Most insurers will require your institution to demonstrate a formal abuse prevention plan before providing coverage.
Sexual Abuse Prevention
Sexual abuse prevention is a vital measure for all organizations that work closely with children. Special attention should be given to hiring new employees, empowering children and creating response plans. Here are some tips for preventing sexual abuse at your organization.
Screening measures—Require written applications, perform background checks and ask for references from potential volunteers or new hires. A mandatory six-month waiting period for new hires and volunteers is recommended. The waiting period provides time for your organization to monitor potential new employees for inappropriate behavior.
Child protection policies—Foster an environment where children feel empowered to speak up. This can be done through an open-door policy, which helps provide open communication between children and trusted adults. A two-adult policy, requiring two adults to be present with a child at all times, can also reduce the risk of abuse.
Reporting and response policies—Create clear instructions for reporting suspected sexual abuse or other suspicious behaviors. These protocols should include a direct-line reporting structure in which a high-authority employee is informed of the report as soon as possible.
A response policy is also vital. This policy should include identifying and reprimanding the perpetrator while protecting the victim and other youth. The policy should also outline any steps that must be taken to comply with state laws and mandatory reporting requirements.
Child sexual abuse is a risk for religious institutions of all denominations. Prevention policies, insurance coverage and response plans can all be used to reduce the likelihood of a child sexual abuse lawsuit. For more information on minimizing risk at your religious organization, contact Bitner Henry Insurance Group today.
Improving Child Safety is important for churches and non-profits of all sizes.There are many things to consider, such as background checks,...
Read more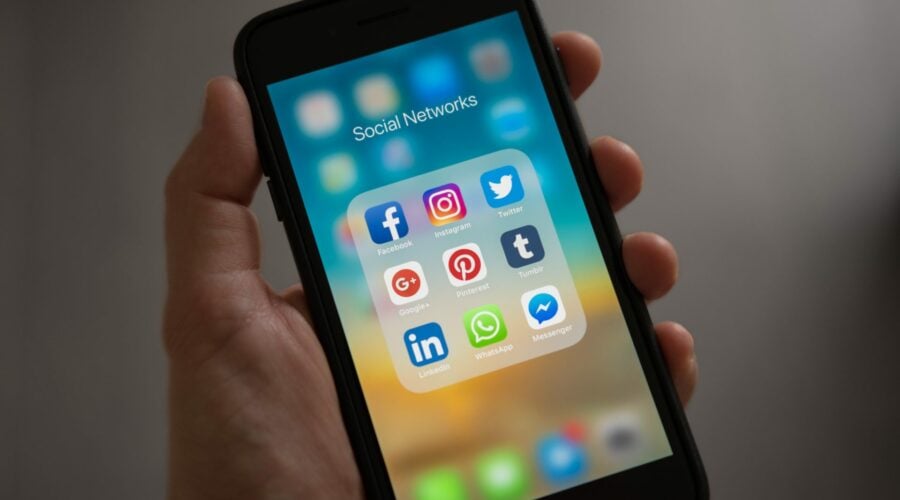 Social media can be a great tool to help build awareness for your organization, and to connect with others. However, if not used properly, social...
Read more